Add Fuyū persimmon topping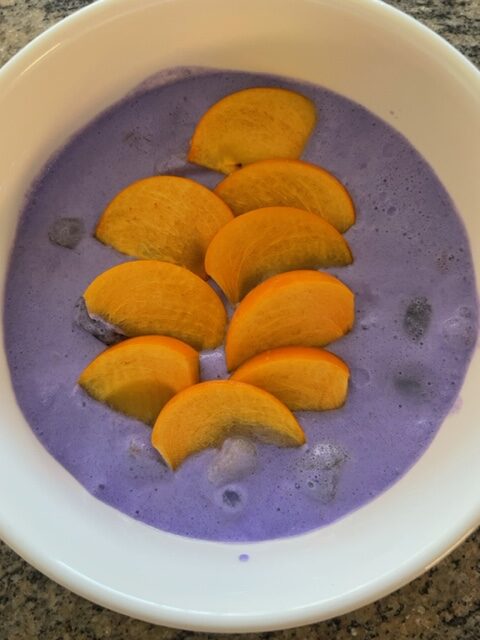 Take one Fuyū persimmon and cut in half and slice it -make about 10 to 12 slices. Arrange it over the ice Cream as per the picture and serve.
Once prepared, you can leave it in the Refrigerator for a few hours. You can add or remove the fruit as per your need or availability.
Leave a comment and let me know how it turned out!