Simply Indian
Vegetarian Cuisine of Western India
Written By Nita Desai
There's something for every palate in the chapters dedicated to sauces, flatbreads, beans and lentils, rice dishes, vegetables, curries, traditional street fairs and more. Chef Nita has created mostly plant-based and vegan recipes with simplified instructions that are easy to follow including photos. Don't let the spices intimidate you! Check out her dedicated chapter on spices and learn to create your own simple, delicious Indian dishes. From the regional differences of Indian food to the basic ingredients and their uses to identifying, storing, and using spices, Simply Indian will help you cook your way into creating new traditions with your family.
Simply Indian is a collection of ninety fully photographed, easy-to-prepare vegetarian recipes inspired by the traditional flavors of western India. Authentic, modern, healthy, and convenient, these dishes are the perfect introduction to one of the world's most diverse plant-based cuisines. With easy-to-follow, step-by-step instructions straight from the kitchen of food blogger Nita Desai, new and experienced cooks alike will love recipes like:
– Baingan Bharta
– Cucumber Raita
– Whole Lentil Daal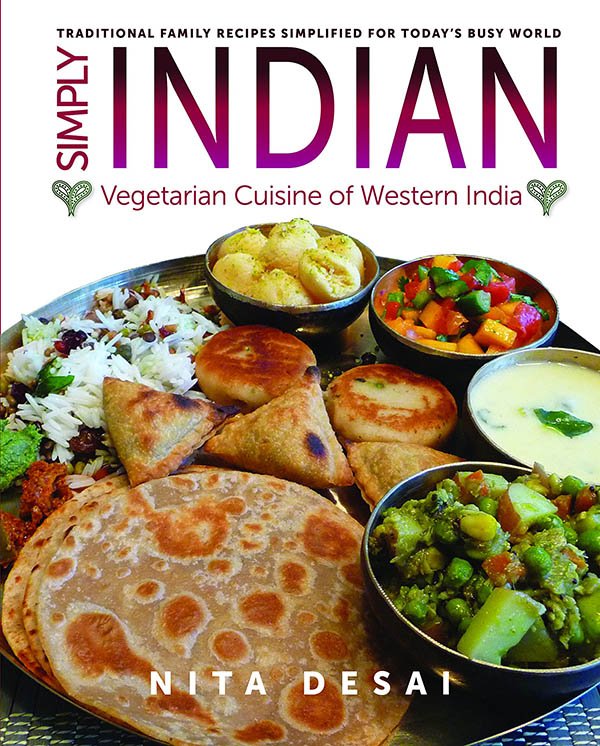 ISBN-13: 9-8-1-68401-313-5
Publisher: Mascot Books
Buy Now
©Copyright 2022 The Green Chutney. All Rights Reserved.