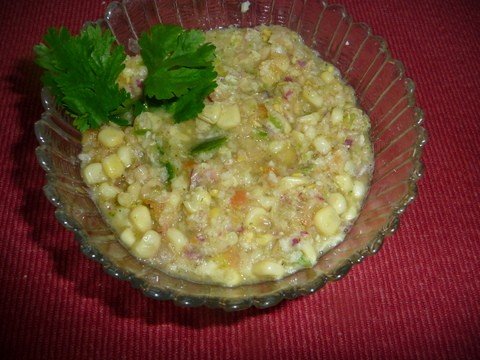 Salsa is like a Chutney for Indian cuisine. There are so many ways to make them.
Corn is one of the very often used item in Mexican food. Corn Tortilla, Corn Fritters etc.
This is a very easy recipe. I use frozen white corn, thaw it and then cook in Microwave for about 3 minutes,
I use Jalapeno Chilies –
Sometimes I use tomato and chili powder if I need some color and want to make it hot.
You will need an electric chopper or blender. If you are using Tomato per the recipe, make sure to be careful using lime juice as Tomato can be tangy as well.
The photos show both with and without Tomato. Enjoy!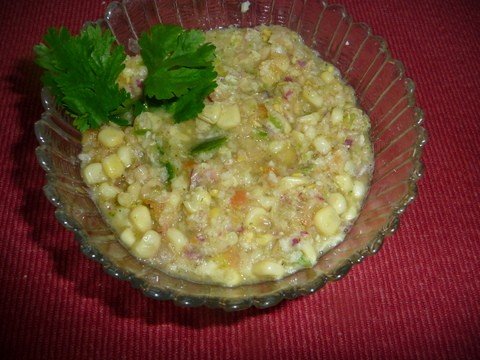 Easy Corn Salsa
Instructions
Drain the corn and put all ingredients in a chopper. Blend only a short time . The salsa should be corse ground and not in a smooth paste.

Serve with your favorite type of Tortilla chips
Recipe Card powered by