Tofu Masaledar Spicy – Tasty – Vegan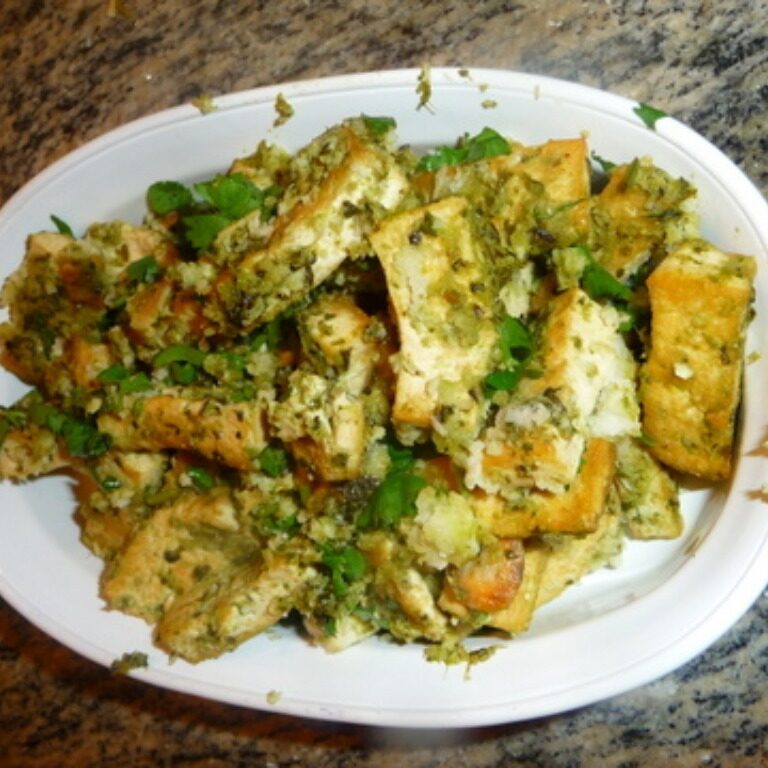 To many people, Tofu is bland and the texture is different . I personally did not care for Tofu as much earlier but knowing that Tofu is a great source of Protein, I tried different ways to make it tasty. I tried making it with Satay sauce, hot sauce, and mixing many spiced to create a tasty dish and I think this recipe so far was the winner.
I bought the Extra Firm Tofu in the Tub. drained it and and cut it into small strips about half an inch thick.
Made green Masala – you can also use the green Chutney and Coconut or left over Coconut Chutney.
This dish can be a snack or part of a meal. You may have to try it a couple of times before you have an idea how much of Chutney-paste you like to add to Tofu,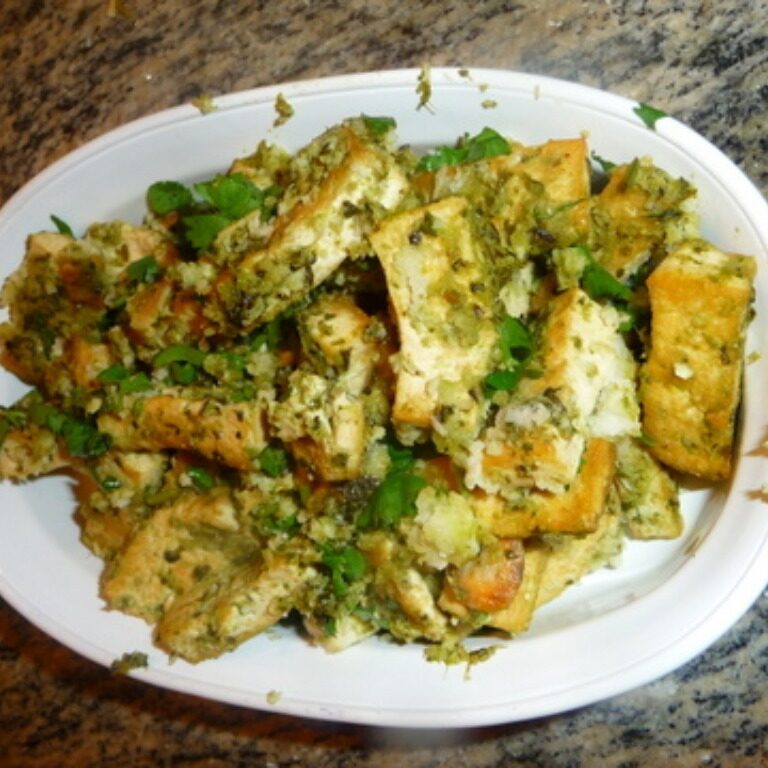 Tofu Masaledar Spicy – Tasty – Vegan
Instructions
Put Chili, half of Cilantro, Coconut, half of salt in the food processor and make a paste-Chutney style.

Heat oil and add drained Tofu-medium heat-do not stir.

Wait till Tofu turns light brown-about 5 Minutes-then turn gently-be careful-the Tofu so the top side is now in oil.

Let Tofu turn light brown and drain extra oil out.

Now add the Chutney-paste on top-turn gently and mix. let the flavor seep in.

Add salt if needed, take it out in a Serving dish and add lemon-lime juice and top it with Cilantro. The Tofu should be dry.
Recipe Card powered by