Green Salsa- Salsa Verde Mexican Style Easy and quick
Tasty Mexican green salsa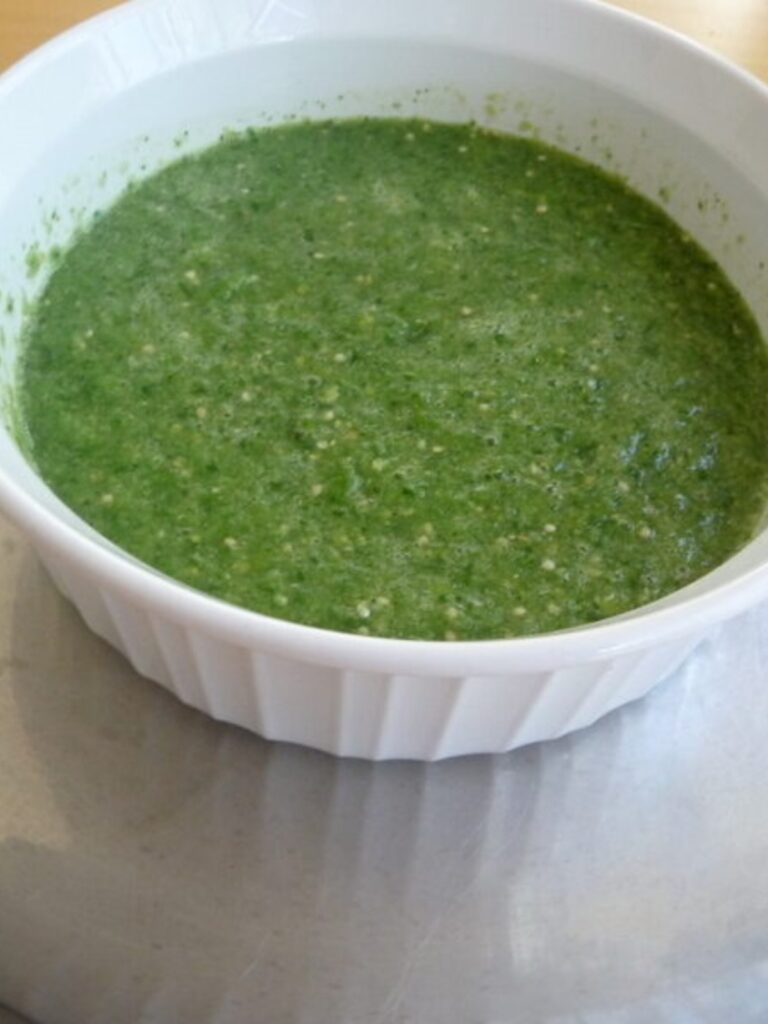 Living in California I have learned not only to appreciate Mexican food but to really know how to make and serve Salsa Verde.
Salsa Verde is a dip that you can add to any Mexican dish to give a special taste. Very easy and quick to make. Make sure you have tomatillos, which look like green tomatoes and are tangy but do not have seeds like tomatoes. Tomatillos are picked and sold with their leafy covers around. When I go to the market, I ask the produce department which are the freshest and selects the ones with leaves still green. Check under the green leaf to see if they look green and are firm.
Most sauce or salsa recipes may require putting the ingredients in the blender. Add more Jalapenos for more spice. While cutting jalapeno peppers, use caution to not to touch the skin or eyes. Remove seeds if desired.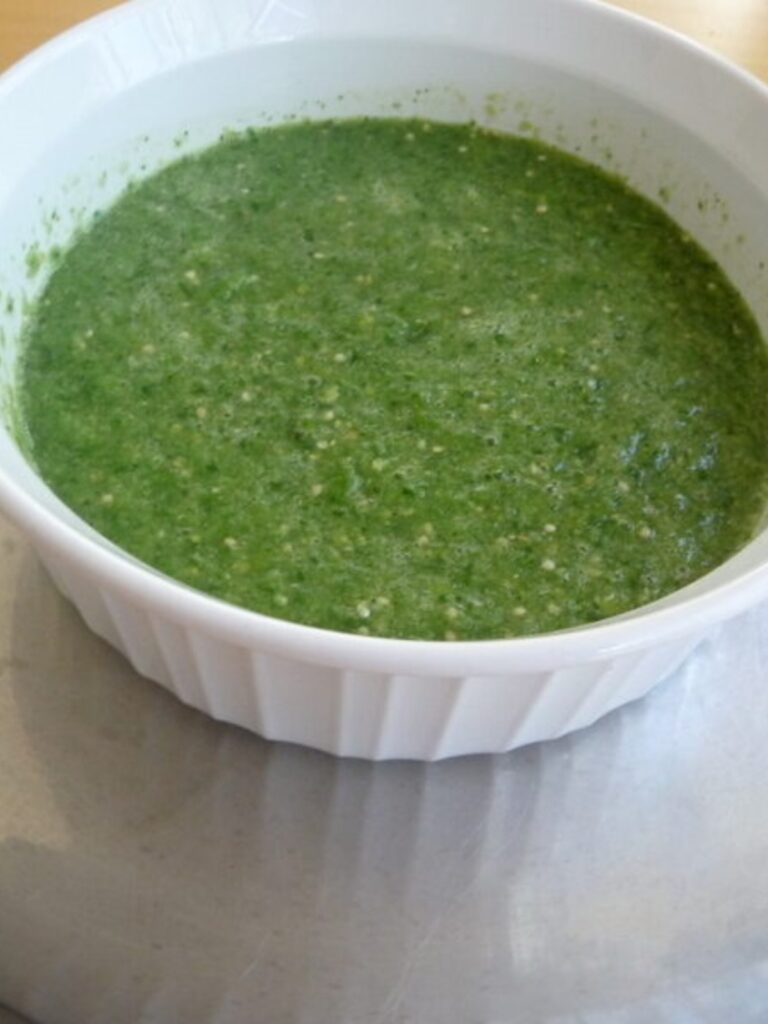 Green Salsa- Salsa Verde Mexican Style Easy and quick
Instructions
Put the cut Tomatillos , Jalapenos and garlic in the blender

Add lime juice,Cilantro, and the dry items

Blend it at medium speed for a minute or two. You may have to stop and stir the mixture a couple of times.

Blend it till is is very slightly corse-not a smooth paste

Serve with your Favorite Tortilla Chips

For Garnish-add finley chopped Cilantro and For more-Hot-add a Finely chopped Jalapeno
Mexican, vegan, salsa, sauce
Recipe Card powered by