Strawberry Lemonade-Perfect Cooler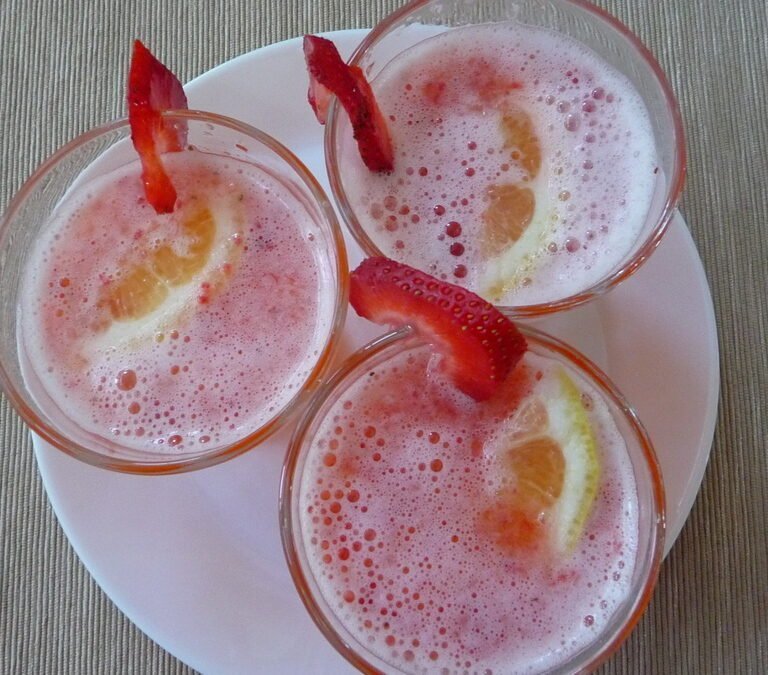 This drink is a wonderful treat for hot days. Strawberries are great Summer time fruits.Mixing it with Lemon really brings two flavors alive.
Lemonade is a great drink anytime. A few years ago I saw on TV, a place where they make very special Lemonade.
This place was very special in Santa Monica-may still be there. I was so impressed with the way they made the Lemonade-by crushing the lemons using hand held gadget with a little ice and some water. This allowed the lemon to break apart in to small pieces. This process gave the flavor of lemon rind.
I used this idea and used a blender and crushed the lemon by just a few swirls.
I used Blue Agave syrup instead of sugar
I then scooped out the large pieces of lemon and peel. there were many small pieces which I left in the mixture. Added about 5 to 6 washed and cut strawberries. Blended again till strawberries are totally crushed. The color will be pink.
I was really happy the way it turned out.
Make and keep in the Refrigerator and when you come home after a day at the beach or outside, this will be so wonderful!Try it and let me know what you think.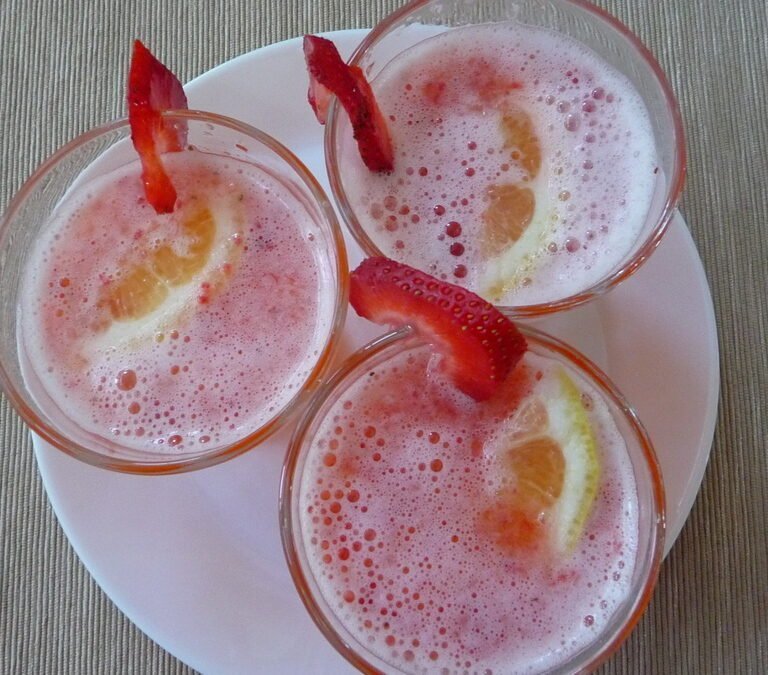 Strawberry Lemonade-Perfect Cooler
Instructions
Wash cut and remove seeds from the lemon put them in he blender with about 3 cups of water.

Blend this until the lemon is in to small pieces-about 1/4 inch size.

Scoop out the large pieces with skin.

Add the strawberries, pinch of salt and the Agave syrup

Blend until all strawberries are crushed-the mixture will be pink.

Check the taste-you may have to add a little more syrup.

Pour in to a container-to serve use about 4 to6 Oz glases, garnish with sliced Strawberries and small sprig of mint for garnish
Recipe Card powered by