Refreshing Strawberry Lemonade: A Delightful Summer Treat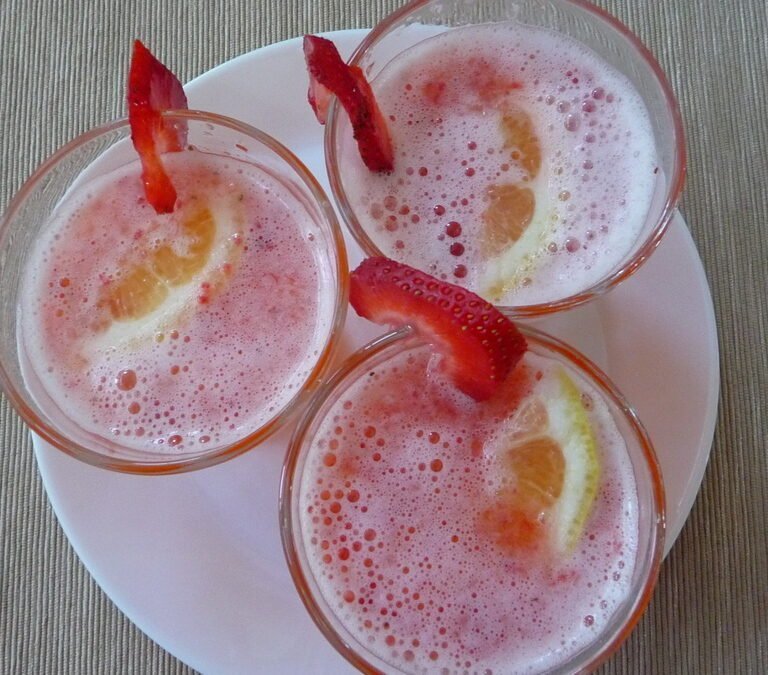 There's something absolutely captivating about enjoying a chilled glass of lemonade on a hot summer day, but have you ever tried adding strawberries to the mix? Introducing our Refreshing Strawberry Lemonade – the perfect blend of sweet and tangy flavors that can become the highlight of your summer!
Why Strawberry Lemonade?
Strawberries are a quintessential summertime fruit, and their sweetness pairs exceptionally well with the tangy punch of fresh lemons. This combination brings two flavors alive, creating a drink that's not just refreshing but also visually appealing with its beautiful pink hue.
I was inspired to create this strawberry lemonade after watching a TV segment about a special place in Santa Monica where they make an extraordinary lemonade. This place, which might still be there, used a unique method of crushing the lemons using a hand-held gadget with a little ice and water, allowing the lemon to break apart into small pieces. This process imbued the lemonade with the flavor of lemon rind, an idea I wanted to emulate.
Let's Make Strawberry Lemonade!
Here's how you can create this delightful treat:
Ingredients:
1 whole lemon
5-6 washed and cut strawberries
Blue Agave syrup (to taste)
Ice
Water
Instructions:
Crush the Lemons: Using a blender, crush the lemon with a few swirls, just enough to break it apart into small pieces. The method I saw used in Santa Monica can be mimicked at home.
Remove Large Pieces: Scoop out the large pieces of lemon and peel, leaving many small pieces in the mixture.
Blend with Strawberries: Add the strawberries and blend again until they're completely crushed. Your lemonade will turn a delightful shade of pink.
Sweeten with Agave: I prefer to use Blue Agave syrup instead of sugar as a sweetener. Add it to taste.
Chill and Enjoy: Refrigerate your strawberry lemonade and enjoy it after a day at the beach or a hot day outside.
The Final Sip
I was thrilled with how this strawberry lemonade turned out, and I believe you will be too. The blending of flavors and the splash of color make it a wonderful treat for hot days, and it's perfect for gatherings, picnics, or just a relaxing afternoon on the porch.
Give it a try, and let me know what you think. And if you're ever in Santa Monica, you might want to visit that special place that started it all. Making your lemonade with love and creativity can bring a unique flavor that's simply unforgettable.
Happy Sipping!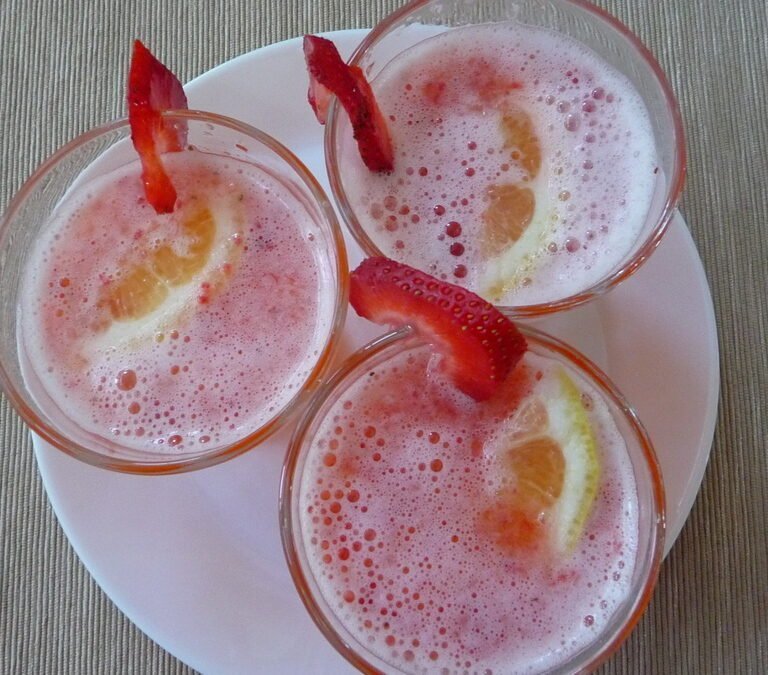 Refreshing Strawberry Lemonade: A Delightful Summer Treat
Instructions
Wash, cut and remove seeds from the lemon put them in the blender with about 3 cups of water.

Blend this until the lemon is in to small pieces-about 1/4 inch size.

Scoop out the large pieces with skin.

Add the strawberries, pinch of salt and the Agave syrup.

Blend until all strawberries are crushed - the mixture will be pink.

Check the taste - you may have to add a little more syrup.

Pour into a container - to serve, use about 4 to 6 oz glasses, garnish with sliced Strawberries and a small sprig of mint for garnish.
Recipe Card powered by