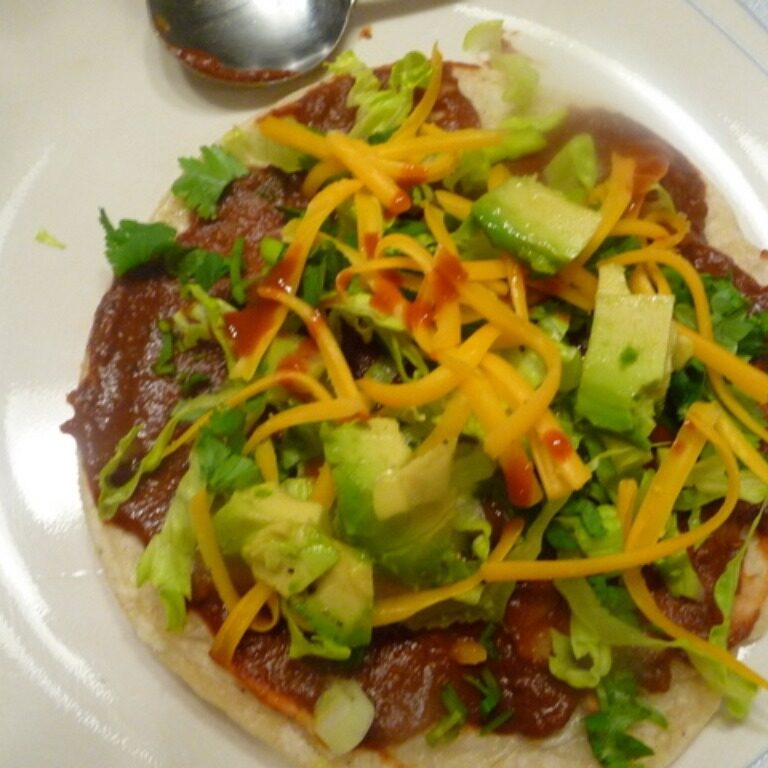 Many varieties of Tacos can be found in southern California and most Restaurants and fast foods where Mexican food is sold.
In recent years soft Tacos have become very popular. The hard shell fried Tacos have been replaced in many homes by the soft ones.
Tacos are made with the Corn Tortilla shell-generally fried and the folded to make a pocket.
Soft tacos can be folded without frying and they are so easy to make.
If you can find a Mexican market, may be they make the fresh Tortillas-if you can get them, they work best for Soft tacos. Make sure to use Flour or Wheat tortillas. Now there are so many king of Tortillas available in Supar Market. You can even get Gluten free-not just Corn Tortillas.
This dish will make about 12 Soft tacos. Easy summer meal
Corn Tortillas are available in packets of dozen or more. Buy as much as you need as they tend to become hard once opened.Check your refrigerator if you have any of the Tortilla Soup left over-you can use it with beans.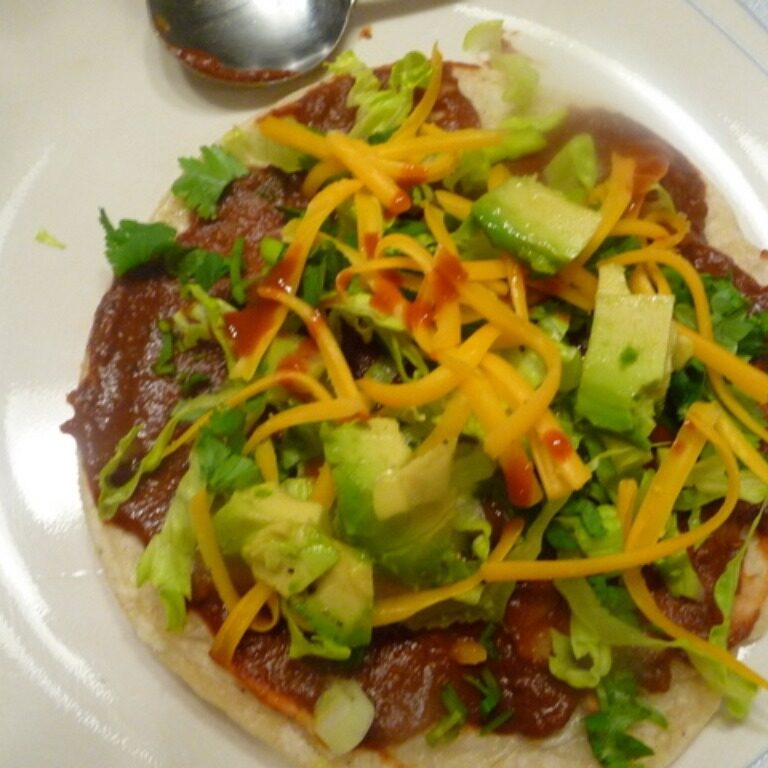 Soft Vegetarian Tacos
Instructions
Open the can of beans and put them in a skillet and turn on stove at low heat. Add 1/2 chopped Onion and 2 Tablespoon Salsa.

Heat the mixture at low heat till it starts bubbling. Turn off heat.

Put Salas in serving bowl, Cut the Avocados in cubes-sprinkle with lime juice from one piece.

Prepare the Tacos: On the flat tortilla, spread beans-prepared-, add lettuce, Carrots, Onions-chopped, Cheese and top it with Salsa and Avocado pieces.
Recipe Card powered by